International General Certificate of Secondary Education
It is the world's most popular international
qualification for 14 to 16 years.
4 Years Certification.
Developed by CAIE (Cambridge International Examination) in 1988
It's establishment in 1988 to date Roots has been maintaining all round excellence in academics, Co-curricular and extra curricular activities. It is the only school in Pakistan which has produced four Guinness World Records. Our Alumni is spread nation wide and globally pursuing their chosen career path ways in leading multinational organizations, World Bank, UN and serving in the armed forces of the country. Our broad Curriculum and extensive enrichment programme ensures that every pupil is supported, guided and encouraged to go further and deeper – extending their knowledge, understanding and desire to learn.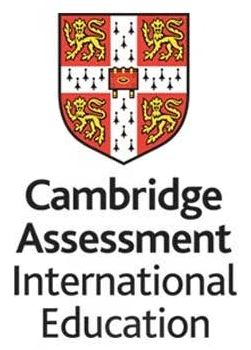 Great School
Deliver great results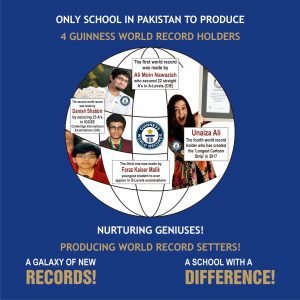 Pupils at Roots learn the values, discipline and reward of leadership and service to others. This generosity of spirit is at the heart of our ambition: to produce tolerant, inclusive and welcoming young people who find understanding and fulfilment in putting the needs of others before their own.
Encourage communication about topics learned 'n school.
Encourage after school routine for home-assignments and reinforcement.
Encourage your child to be involved in co-curricular and extra curricular activities.
Check digital home-work diaries on daily basis for assignments.
Talk about positive behavioural traits.
Your child will find their passion at Roots. From the creative arts to myriad societies to minor sports, debating to drama, scientific inquiry to robotics, cultural diversity to global linkages from native speaker to foreign languages. There is more on offer at Roots than any one pupil could experience in their time here.
It's a globally recognised qualification that help students to attend the best universities (both local & abroad), find amazing career opportunities and set themselves up for a more rewarding life.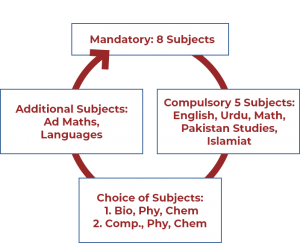 IGCSE/ O'Levels/ Cambridge Board
Cambridge IGCSE/Olevels assessment takes place at the end of the course and can include written, oral, coursework and practical assessment. internationally
Cambridge IGCSE/Olevels examination sessions occur twice a year, in June and November Results are issued in August and January.
IG III: CAIE of Islamiat & Pakistan Studies.
IG IV: CAIE of All other Subjects.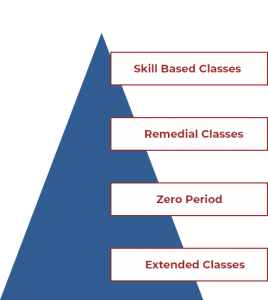 Structured Exam Preparation
The exam preparation materials, including marking schemes, examiner reports, previous examination papers and results statistics by grade and subject, enable you to provide valuable feedback, to identify learner strengths and weaknesses, before final assessment.
Cambridge Professional Development qualifications provide a framework for continuing professional development for teachers and students. They support students by helping them to:
Develop fresh ideas and approaches
Be confident, responsible, reflective, innovative and engaged
Focus on helping Students to learn as actively, constructively and successfully as possible.
It's a life long passport for study & work…
We understand that Covid-19 has had a huge impact on teaching across the world.Roots academic faculty has come together to bring you a range of resources, support and guidance to help deliver effective teaching and learning to our students.
Whether you are in school, or learning online ,we have adopted a blended approach, we are committed to helping our young learners.
Providing World Class digital education on Microsoft Teams.
Roots is the 1st Microsoft Certified School in Pakistan offering WORLD CLASS DIGITAL LEARNING ON MS TEAMS UNINTERRUPTED DURING COVID 19 BY THE BEST DIGITAL TEACHERS.
At Roots we emphasize on:
Behavioural and emotional challenges faced by our youth.
Facilitate to improve parent child relationship.
One to one counselling sessions.
Student Counselling & Mental Health Support
At Roots we have in house clinical psychologist to cater to the emotional psychological needs, mental and social needs of the adolescents by having one to one counselling session. Mentally healthy children are more successful in school and life. Good mental health is critical to children success in school and life.
Students who receive social-emotional and mental health support achieve better academically. School climate, classroom behavior, on-task learning, and students sense of connectedness and well-being all improve as well.
Mental Health is not simply the absence of mental illness but also encompasses social, emotional, and behavioral health and the ability to cope with life challenges. Left unmet, mental health problems are linked to costly negative outcomes such as academic and behaviour problems, dropping out, and delinquency.