At Roots we observe student centered teaching methodology in which students are active partners in the learning process, facilitated by the respective teachers. Each student is encouraged to think and learn logically by exposure to a variety of teaching techniques, which develop skills and abilities in the students to be able to comprehend knowledge and apply it in relevant situations.
We believe while no child is exactly like another, for each the level of achievement can be raised, aspirations stirred, potential talents discovered and developed so that he/she can find his own worth and dignity. We believe that children must be provided ample opportunities to interact socially, discuss problems and find remedial measures, explore the unknown and reach out for information, accumulate facts and present them publicly with reasoning. Hence today's education must aim at more exposure and social interaction.
OUR AIM is to develop a balanced personality by bringing out the best in a child intellectually, physically, morally, culturally and religiously. It is vital that the mind and intellect which pilot the dynamics of personality are developed along the right lines. To be able to compete in today's world we inculcate competitions and hard work at the grass root level. Students are motivated to aspire for excellence in all spheres of life.
At "roots" rote learning is strictly negated and we encourage our children to learn independently as at school the focus is on making the students comprehend the concept and our committed and dedicated subject specialists are sensitive towards the individual needs of the students. Repetition and reinforcement are integrated in our teaching methodology.
We lay emphasis on the four skills of English language i.e. Listening, Speaking, Writing and Reading by exposing the students to a variety of materials in the form of worksheets other than their course books.
There are four main areas of language – talking, listening, reading and writing.
Talking is the main method of communication for both children and adults and is vital to a child's ability to think and learn. Development of spoken language is the basis from which come early reading and writing experiences.
Listening is a skill that is as important to children as talking. We try to create a considerate listening environment by providing ample opportunities for children to listen to both adults and children by story telling using stick figures and puppetry. Children are motivated by creative and colorful presentation by the Language and Art teachers. Electronic listening post is used as an effective listening aid in the development of this skill.
Reading is of great importance in school, the aim being not just to recognize words on a page but also to encourage a love of books so children readily turn to them for information and pleasure. We use a variety of reading schemes and materials, carefully graded to develop a child's reading, and children are quickly encouraged to read "Real Books" as part of the process.We use a variety of techniques to develop this skill and children are awarded Alpha Bat Certificates on the completion of a series. In the Montessori Section all reading books and materials are provided by the school library. How ever, in the primary and prep school children are encouraged to bring books of their choice and set up their personal libraries in their homes. The English Language teachers have also introduced class libraries which have yielded very positive results in the development of reading.
Writing of a variety of kinds will take place in school from imagination to real experience, and for projects, science, poetry, languages etc. Each child is encouraged to write down his own thought freely so that his natural flow of ideas is allowed without the rigid need for correction. In the initial stages guided writing is introduced and gradually children move on to independent writing. Children prepare book reviews, project reports, news reports, summaries and acquire techniques of writing all kinds of letters.
All this is done through a systematic approach beginning at the Montessori level and
progressing further in the school years. It is important too that children feel their writing is appreciated and shared with other children, in the unit or in displays.
Children will start to follow a handwriting scheme as infants, and will learn "Joined up (Cursive)" writing as soon as they are ready for it; this is built on through the school to lead to a clear legible script.
Spelling is another skill which needs to be learned by children. More attention is paid to correct spelling as a
child progresses through the school by encouraging them to learn new spellings with the use of a dictionary.
Mastering mathematical skills is absolutely essential for future opportunities in school and careers. RIPP maths gives students the personalized practice essential to math success. It also provides hands on experiences and rich, meaningful learning opportunities through the use of higher level thinking skill, situational analysis, reasoning, application of technology and problem solving in an ideal setting. The RIPP mathematics curriculum is presented in five content areas: Numbers, Calculation, Mental Skills, Problem Solving and organizing and using data.
Science enables students to develop a deeper insight and wider perspective on social issues and cultures around the globe and is an effective preparation for further study. Our curriculum aims to assist teachers in developing the child's interest and curiosity about the biological and physical world through incorporation of experimental and investigatory skills in their work.
8. Social Studies - Project Work:
Social studies is a subject that introduces the child to the past and also unveils the present geographical, cultural, economic social traditions and customs. Our curriculum is designed and taught through drama, role play and activities. We have tried not to make it a thrust but rather instigated motivation by introducing diverse cultures through practical activities and facts. Our curriculum addresses how to kindle the child's imagination; arouse their curiosity and make them think logically. It develops nationhood spirit through exposing them to the fundamental history of Pakistan gradually and systematically. Good citizenship traits are instilled all across the curriculum.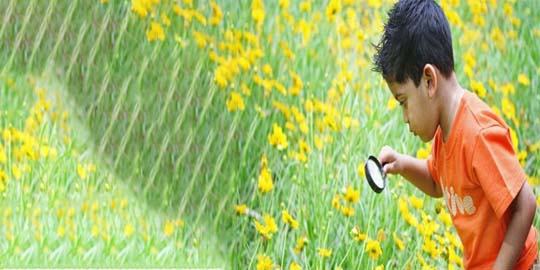 All children use art as a means of exploring and coming to terms with their world. It acts as a vehicle for expressing ideas and solving problems, encourages aesthetic development and poses intellectual demands on children. Children are encouraged to explore a variety of materials and craft skills and the value placed on children's artwork may be seen in the care with which it is displayed around the school.
From the star', children are encouraged to develop the skills of listening and performing, being introduced to a variety of songs, musical instruments, sound and music. Older children are helped to develop these skills and use music in ways related to other curriculum areas.
Practical Home Economics is introduced in the first year of the Primary School. Children are taught social etiquettes, table laying, serving, flower arrangement, cooking and embroidery by qualified Home Economists. The emphasis is to develop an all rounded personality.
All Roots Campuses have dedicated sports and games area. Roots has a centralized department of games and sports managed through dedicated qualified and experienced, professionals in the field of cricket, football, netball, hockey, karate and tale tennis.
We also encourage our students to play at school, intercity, district, regional and National level for which the school time table has dedicated sporting hours for our students. Moreover all campuses have a dedicated sports and discipline incharge SDI and every Wednesday of the week has been dedicated as the sports & games day for that the students can stay and play. Table tennis, cemented basketball court and badminton facilities are provided within the premises. Inter school and Inter House matches are held to promote healthy competition.
All Roots Campuses till preparatory school have dedicated Karate Instructor. Judo Karate instructor trains the students in this art and regular karate classes are part of the school time table. Training in this field is optional.
Islamiyat is a compulsory subject across school curriculum. It is introduced at the Montessori level and young children are taught the basics of Islamiyat. Islamic values are inculcated in the young minds. Kalmas, Surahs and Namaz are an integral part of our curriculum. Roots International Primary Programme cultivates strong moral values according to Islam. Honesty, truthfulness, tolerance, fair play, justice, respect, responsibility, caring and sharing for humanity and empathy are the cornerstones of our curriculum. All religious events are celebrated with tremendous fervour and enthusiasm by students in the school. Through Islammic stories we inculcate moral values which lay the foundation of righteousness, integrity and strong character.
The school has taken another pioneering step by introducing puppetry as a teaching aid.
Children will be taught making of puppets and using them in dramatization of any event, play or learning situation. Each child has an opportunity to work out his own group role as mediator & questioner.
Skill in working with democratic procedures is developed through meeting with differences of opinion, making group decisions, etc.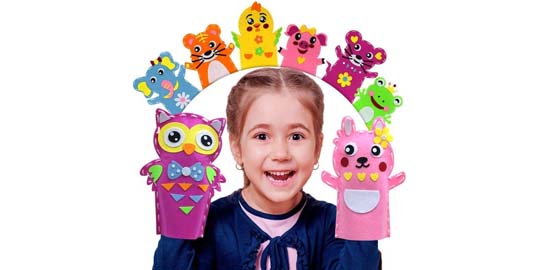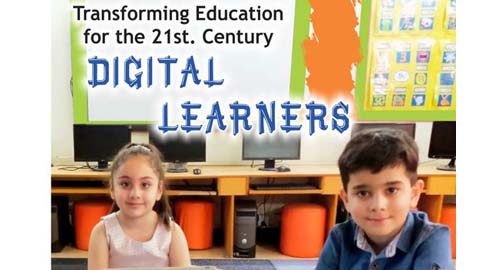 16. Education Through - Computers & Technology:
Roots School System has pioneer to introduced information and communication technology as a compulsory subject from Grade 1 and above. Computer education is inculcated at all levels especially right at the early age in order to develop a quick understanding of computer & communication skills
17. Co-curricular Activities:
At roots ample opportunities and facilities are provided to activate the mind as well as the body. Students are encouraged to participate in a variety of activities some of these activities are:
Drama & Art: Dramatics is given immense impetus to bring out the theatrical talents of the students and to create appreciation of art, literature and the stage, The school organises dramas periodically and has won tremendous applause on staging some of the finest plays in twin cities.
Debates & Speech: Elocution and debates are held on regular basis to develop self-confidence and a spirit of competition among the students. Children are encouraged to participate in inter – house and inter – school programmes to cultivate healthy arguing, logical reasoning and self-expression.
Story Telling: Today's world has become so mechanical and complex that young children hardly experience story-telling sessions with their parents and grand parents at home. At roots all efforts are made to keep the art of 'Story Telling' alive by holding story telling competitions using colourful cardboard figures and puppets. Through this art children develop listening as well as speaking skills and at the same time stimulates their imagination.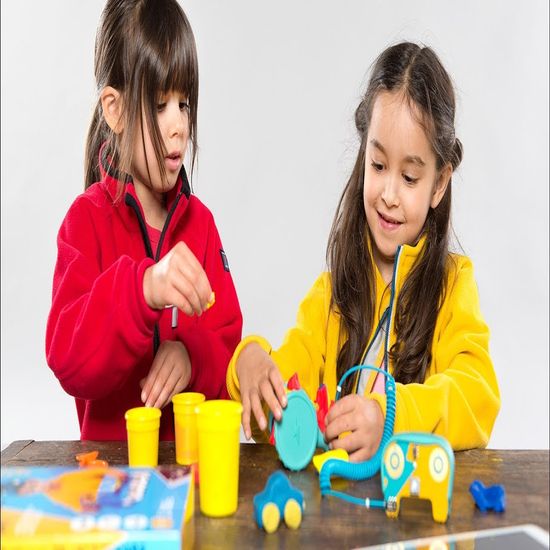 House System: Inter-House competitions are held on regular basis to promote among children healthy competition and self-discipline in their work, appearance and behaviour. The school has a well-organized House System and all students belong to the two Houses. Prefects are appointed to assume responsibility for the discipline of others and to help build the qualities of leadership. The school makes a deliberate attempt to create sensitivity to the needs of those less fortunate than themselves, in times of national and international crises. The students are encouraged to rise to the occasions to make contributions in cash and kind. Besides, awareness of a clean pollution free environment is constantly stressed by arranging "Earth day", 'Walk against pollution', and 'Hazards of Pollution' etc., by the School Environmental Society.
Citizenship Traits: Parents are the primary providers of character and citizenship education, but schools fill an essential supportive role. Teachers, staff, administrators and community leaders reinforce the teaching of positive character traits and help students to develop civic responsibility and healthy attitudes.
Character and citizenship education promotes core values through teaching and modelling. It helps students to know and act on such universally accepted traits as honesty, fairness, caring, responsibility and respect. It can help create school environments that are safe, caring and conducive to learning. Outcomes of such an initiative can include a climate of respect for self and others, higher academic achievement, improved interpersonal relationships and a positive school culture. Citizenship Trait is not taught as a separate subject but is integrated into the existing curriculum and into daily experiences and interactions.
Study or Field Trips: True to the concept of-Exposure, Expansion and Exploration, the school arranges field trips throughout the year to places of national and educational interest. Such trips are integrated with their areas of studies so that the learning becomes more meaningful and practical. All these trips are preplanned and children are taken on field trips only with the permission of the parents.