Roots Continuous Professional
Organizations need to continuously grow and develop. Moreover, they must be prepared to face the challenges of entering into the 21st century. Training is an instrument to help the organization meet the twin challenges of continuous improvement and demands of change. It is therefore, essential that it is delivered effectively. Thus, it is necessary to recognize the change in the role of the training from being a provider to a facilitator, the learning being the pivot. In the 21st century landscape, education must focus on nurturing the whole child –morally, intellectually, physically, socially, and aesthetically. Students need to acquire new knowledge, skills and dispositions to ensure their survival and success as individuals, as member of the community and as citizen of our nation. To achieve this, we must develop teachers who are able to undertake greater responsibilities. As we raise the standards for our children, our 21st century teachers will also need the right values, skills and knowledge to be effective practitioners who will bring about the desired outcomes of students.
Roots Continuous Professional Development Department (RCPDD) consists of reflective activity designed to improve an individual's attributes, knowledge, understanding and skills. It supports individual needs and improves professional practice. RCPDD is transforming teacher education to produce 21st century teachers as the role of teachers are required to develop new methods supporting their new roles as collaborators, facilitators of learning, and lifelong learners.
Teachers nowadays are expected to promote decision making, in-depth thinking, and problem-solving amongst their students. They are expected to guide their students and instil in them a sense of personal responsibility, self-esteem, and integrity. Furthermore, teachers are prompted to make learning experiences more relevant and meaningful, encourage active citizenship, and create an environment conducive to reflective thinking.
To be effective, teachers need to develop good interpersonal skills that enable them to interact positively with students and parents. Management skills, problem-solving skills, and organizational skills are also important attributes for guiding students.
Teachers must continuously develop and modernize heir repertoire of skills, techniques, and knowledge in order to best utilize new curricula and support continuous education reform initiatives.
It is clear that caring, competent teachers are vital to the success of any teaching institution. It is equally clear that teachers require continuous professional development enabling teachers to address the challenges.
We know from experience that great teachers are made, not born. Continuous learning, reflection and improvement are the building blocks of a successful teaching career.
Teaching is one of the most challenging jobs. Teachers are being given the opportunities for continuous professional development at the RSS platform. Even after teachers reach the classroom, they need a strong support network and continuing opportunities to hone their skills. Our goal is to generally increase teachers' effectiveness. Our courses are designed to help teachers properly assess and overcome challenges in the classroom in order to become better teachers
The perspective of supporting lifelong learning programmes is as under:
Teaching and Learning Programmes
Working towards inclusion and diversity
Career training/ advancement
Workshops, seminars & conferences
A common language is established to continue and develop highlighted competencies, frameworks by using three performance dimensions- professional practice, leadership and management and personal effectiveness embedded in RCPDD programmes and courses. Finally, the framework provides clear expectations for stakeholders in terms of the competencies.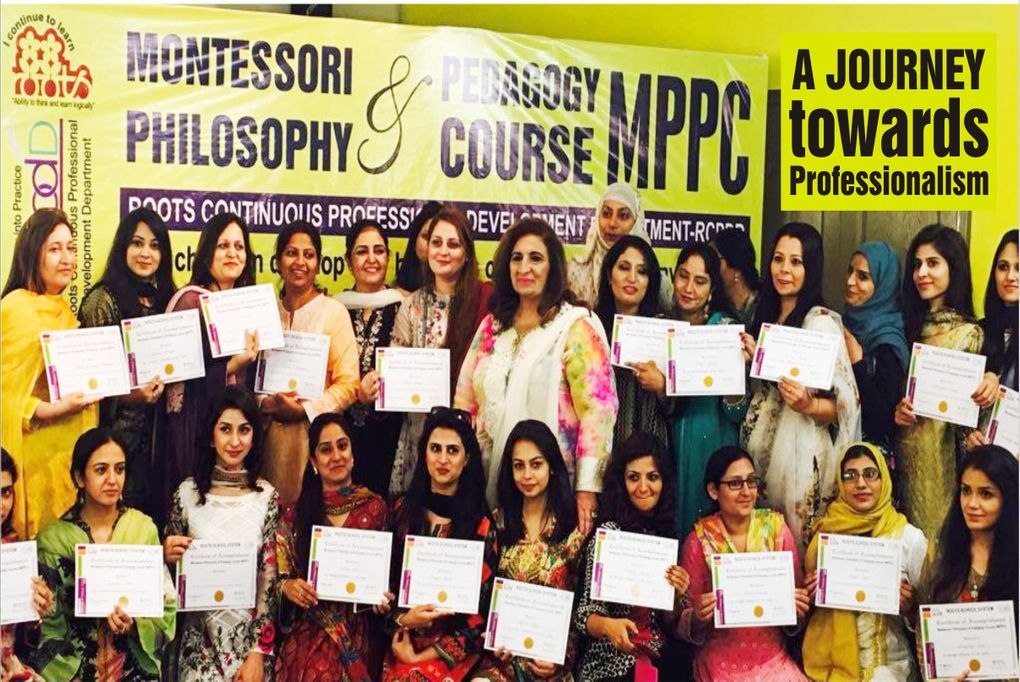 Teacher Development Conference - TDC
This conference was held on Saturday, 6th April 2013 at Islamabad Club. Its aim was to enlighten the audience on the teaching practices best suited in the current scenario and teach the teachers on how to best respond to the challenges of education. The conference motivated and injected new ideas on enabling children in coming to terms with globalization and at the same time retaining their cultural, social and civic values.
About the Theme E.N.G.A.G.E
We live in a globally connected, information saturated world. To thrive, our students need to learn in and out of school, in person and online, together and independently. Students need learning experiences that meet them where they are, engage them deeply, let them progress at a pace that meets their individual needs, and helps them master the skills for today and tomorrow. Teachers need the feedback and professional growth opportunities. They want to help their students succeed instead of generic, one-size-fits all solutions that do not help them grow as professionals. Due to the paradigm shift we cannot make do with the traditional conception of a teacher leading a lesson with a piece of chalk, vigorously scratching formulas, themes or motifs across a chalkboard. The Challenge of 21st Century is that we need better means to engage everyone's intelligence in solving challenges and crises as they arise. The answer lies in E.N.G.A.G.E – Enlightening Next Generation And Global Educators to the world of collaboration, global reach, innovation, creativity, discovery and diversity.
MONTESSORI PHILOSOPHY & PEDAGOGY COURSE
Makes you a certified Montessori Directress and be eligible for employment
AROUND THE WORLD IN ANY INTERNATIONAL MONTESSORI SCHOOLS!
Our course covers all aspects of teacher training and is designed to equip the prospective teachers with the knowledge, attitude, behaviour and skills they require to perform their tasks effectively in the classroom, school and wider community. MPPC provides fast growing opportunities in the field of education by offering a Montessori Certification within a short span of time.
Montessori Philosophy & Pedagogy Course commenced with an overwhelming, ehtusiastic participation of aspiring young teachers and mothers. The response and interest evinced in the course was unprecedented. All required vacancies were full. The entire environment was turned into a "Child's Montessori Class". The training included: in-depth investigation of the Montessori philosophy and materials, exercises of practical life, education of the senses, literacy skills, mathematics, cultural subjects, art and craft, music and movement, drama, child development, observation and assessment, childcare and health, safety, nutrition and special needs. Each participant was trained and equipped with hands-on experiences of the entire Montessori methodology. The intensive course covered all areas of unique Montessori system.
Floppy's Phonics Sounds And Letter Workshop
A complete programme focused upon the principles of teaching synthetic phonics. Adopting this programme will enable children to read, spell and write well, no matter what their individual needs and abilities are. Roots Continuous Professional Development Department (RCPDD) in collaboration with DQCA team organized a training workshop on "Building Big Vocabularies In Little Learners" by renowned International Certified Trainer on Saturday, 1st December 2012 at DHAI-1 Campus. The aim of this workshop was to engage and update all teachers on new research as how children learn and develop their literacy skills through emerging technology tools. This workshop encouraged all participants to think of themselves and reflect upon their teaching strategies as per author's eye and to take it seriously as it's a matter of proper instructions, understanding the mind set of the author, teachers' command on subject and selection of methods to fulfill the requirement of mixed-ability students. All English teachers of RSS participated with tremendous enthusiasm to further enhance their teaching skills. At Roots RCPDD is continuously engaged in developing and training teachers with latest teaching tools being practiced around the world as we strongly believe only quality teachers "can breed quality students" and thus contribute towards quality education.
Good practices at the platform of RSS is a continual process
Adults are working as a member of a professional team and collaborate within and beyond the school for creating effective learning environment for all children. This is done continuously, revised weekly and even daily to fit with children's interest and learning progress to maximize their enthusiasm in formative years of teaching & learning both. Teachers and assistants seek ways to improve their professional knowledge. Attending training to improve knowledge and keep up to date is strongly encouraged to improve teaching and learning. Attending local, regional and international training workshops, conferences and other events ensure collaborative teaching and learning. Best practices are shared and new vigour is instilled in the teachers.