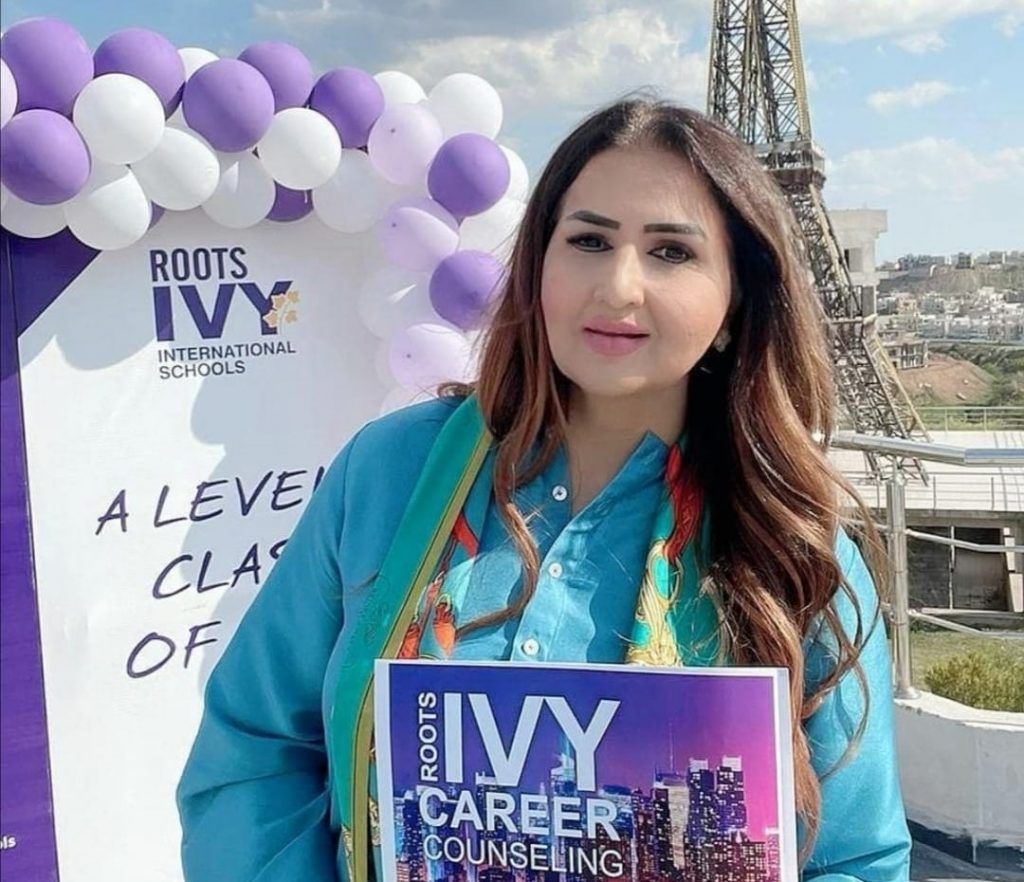 Dr. Khadija Mushtaq
Tamgha-i-Imtiaz
Executive Director Roots School System Flagship Campus DHA-1 Islamabad

CEO
Roots IVY International Schools & Colleges IVY College of Mgt Sciences.

It is a very proud moment for me as I welcome you to the Roots DHA-I Flagship Campus where dreams are shaped and futures transformed. Roots DHA-I invests time and energy in enabling passionate young students to proliferate, embracing educational innovation and curiosity and this culture has produced some of the finest young men and women, our celebrated 
Alumni contributing their share in the nation building and around the world in their chosen professional fields. The strength of our diversity continues to attract outstanding students to the assemblage of high quality education that contributes towards making our institution one of the very best.
Roots DHA-I has come a long way over the years. Our guiding principle has been to provide global education and produce graduates who can envisage the future and work on the universal stage. We are committed to ensuring that the students who walk our corridors emerge distinctive from the rest, with an approach that would help them excel in any corner of the world. We have certainly achieved that, as we provide a benchmark for quality, and raise the standards of excellence each year. Across all levels you see the culmination of students and staff working together to address complex and challenging targets to equip students with the knowledge, skills and competence needed in today's classrooms and beyond, and nurture educational leaders and researchers. Our achievements speak for themselves, as each year our students accomplish outstanding results, earning placements in world renowned institutions, with substantial financial scholarships.
In order to meet the new challenges of the 21st Century, we must set new standards for success. Roots DHA-I is a multi-disciplinary, cosmopolitan institute which has earned international recognition for providing its students with a wide array of fields such as medicine, engineering, arts, law, business, communication and community services etc. We instill zeal and vibrancy in all that we do, pursuing creativity, innovation, discovery, research and intellectual exchange. We continue to urge our students to dream more, learn more, do more and become more. When every discipline of science, art, literature, philosophy becomes the manifestation of each individual personality, then glorious and dazzling achievements become possible, and that is our vision.
Our students reflect our success in training future leaders. Our graduates have become reflective agents who constantly seek to grow professionally and serve with creativity and imagination. This reflects the cultivation of our vision and commitment to the field of education and success.
I wish to congratulate all my students for demonstrating the courage to achieve their dreams, and gaining coveted acceptance offers from prestigious universities including Ivy Leagues, as well as other prestigious institutions such as Oxford, Cambridge, New Your University etc.
As Bernard Edmonds said, " To dream anything that you want to dream. That's the beauty of the human mind. To do anything that you want to do. That is the strength of the human will. To trust yourself to test your limits. That is the courage to succeed".
I wish you a very exciting and enlightening experience in our exclusive "most happening and stimulating" school environment.
GCE Advanced (A) Level is one of the most recognized qualifications around the world. For over 50 years, Cambridge A Levels have been accepted as proof of academic ability for entry to Universities and institutes of higher education. They are also important to employers who frequently demand A Levels as a condition of job entry.
Advanced Subsidiary (AS) Level represents the first half of a full A Level course and gives students the opportunity to study a broader range of subjects without committing to doing a full A level. Students can choose to complete an AS Level examination, then stop studing for that particular subject. Alternatively, after gaining an AS Level qualifications, students can complete the remaining course of study in order to take the A Level assessment.
Cambridge A and AS Levels offer a flexible course of study that gives students the freedom to select the subjects that are right for them.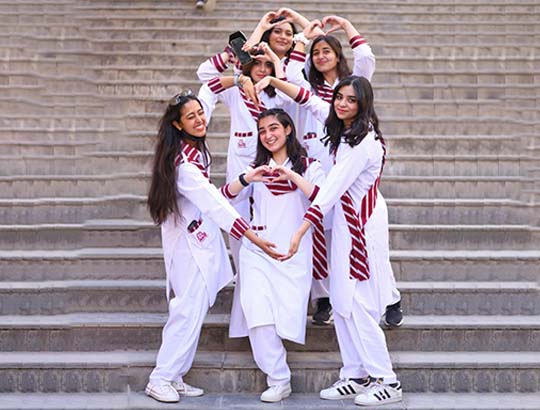 Where are AS & A Levels accepted and recognized?
Cambridge International A Level is a 'gold standard' qualification. It has exactly the some value in admitting students to universities as the UK equivalent, and is accepted as an entry qualification by Universities Worldwide.
Good A and AS Level grades are a Key to admission for all the World's major English speaking Universities and almost all the top universities in Pakistan.
Good grades at A Level can result in up to one full year of advanced standing or credit at Universities in the USA, Canada or Pakistan.
AS Level carries hall the weighting of an A Level and is typically awarded half the credit value.
This is a general guide. To find out the exact number of A and AS Levels and grades required for further study it advisable to contact the dedicated RCI 'AS' & 'A' level admissions advisor. There are some examples below that should help for University study in the USA.
Yale University awards credit for grades A and B.
Harvard University requires three A Level subjects at grades A and B.
Boston University grants advance credit for grades A, B and C.
New York University grants advance credit for grades A, B and C
Who can take AS and A Level
Cambridge AS Level examinations are usually taken at the age 17 and Cambridge A Level examinations at age 18.If Students have already taken IGCSE's or O Levels from Roots College International then they will find many of the skills they have already learnt relevant and beneficial to A Level Study at RCI.
How are AS and A Levels taught at RCI?
A and AS Levels offer such flexible programmes that there is a lot of diversity in the way that they are taught. Roots offers the best faculty to support resourceful and experienced teaching at RCI.
The syllabus is set by Cambridge, and rigorously taught by seasoned and experienced faculty, with extensive training on the programme.
The course differs for each subject, but there will be a mix of assessment methods, which may include coursework, practical exercises, oral and listening tests, projects and written examinations.
All syllabuses will require students to develop analytical skills and their application of knowledge in individual study. A Levels demonstrates students content knowledge in a subject as well as their ability to present a well reasoned argument, to understand and apply principles and to acquire deep understanding of a body of knowledge. Studying for 'A' Levels is academically challenging, but offers excellent preparation for study at University or College around the world.
Cambridge A Level courses take two years to complete with exams taken at the end. Cambridge AS Level examinations are taken after a year either as part of the A Level course, or as a qualifications in their own right. Alternatively, the AS Level qualification will be taken at the end of a two year course.
Examinations are held in June and November each year with results issued in August and February respectively. It is mandatory for all students to be registered with RCI before taking the A level examination.
Students must enter for A and AS Levels through a RCI campus